Our portfolio in palletizing technologies includes a range of machines to meet your business's needs, including layer palletizers, robotic palletizers, depalletizers, pallet wrapping and transport technologies.

Interpak's layer palletizers meet conventional packaging methods for packing and layering cases onto a pallet. Our layer palletizers offer a high quality and reliable system to provide a solution for your pallet packaging needs. The machine employs a continuous motion to guide and stack your cases of goods onto each platform so that your products are ready for shipment.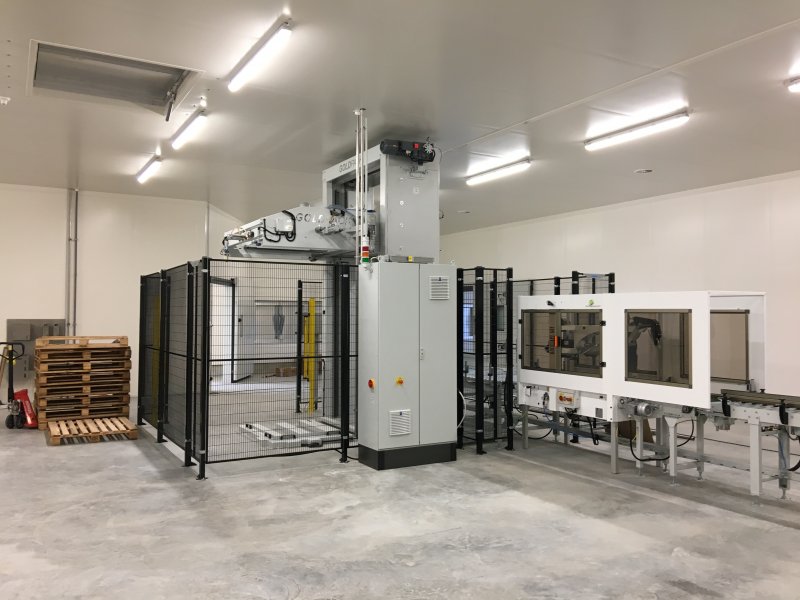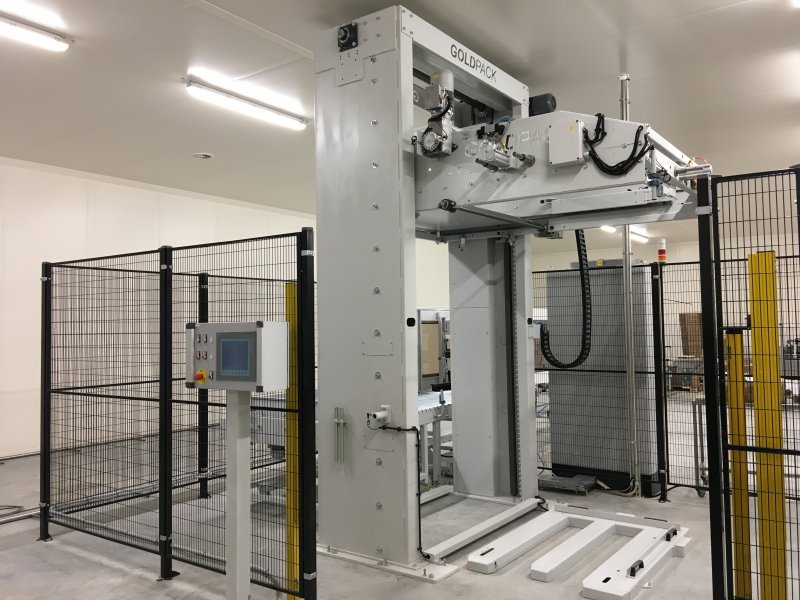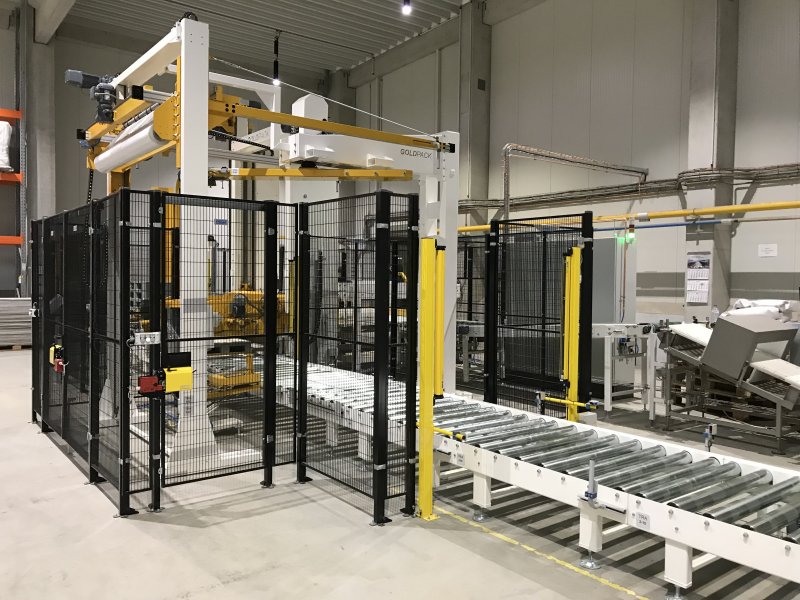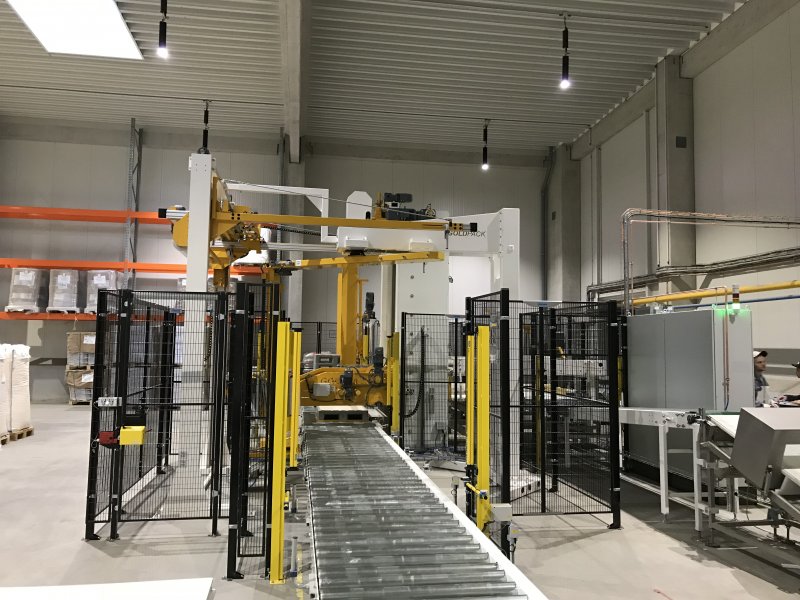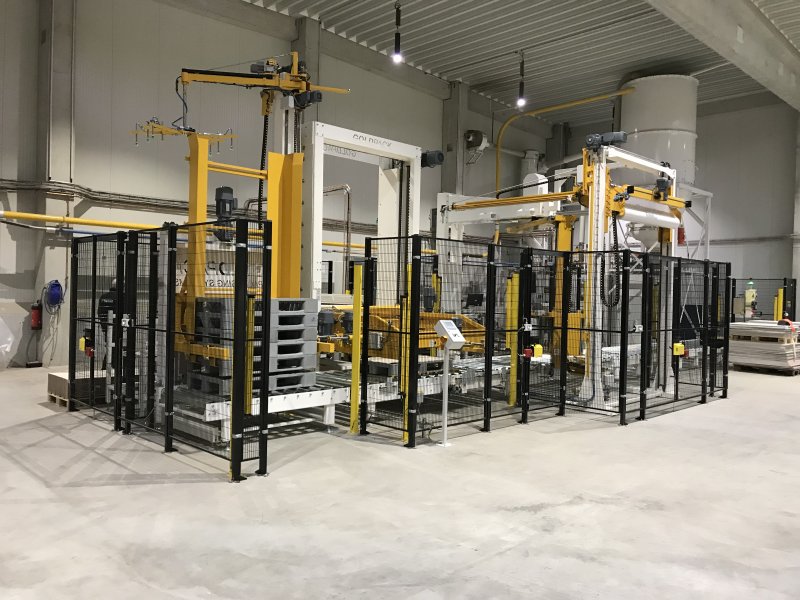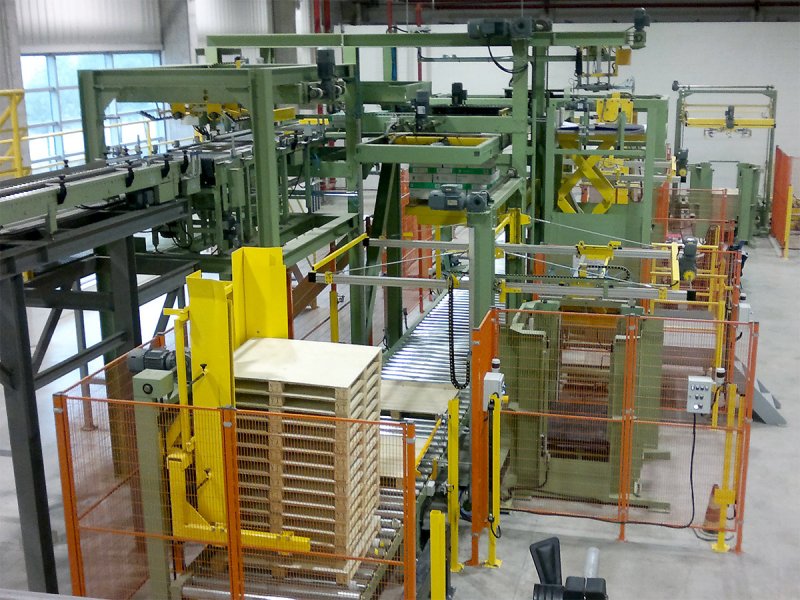 We offer robotic palletizers to increase speed and efficiency in the packaging of your goods. A robotic system increases the ability to customize the stacking of each pallet and helps you streamline operations.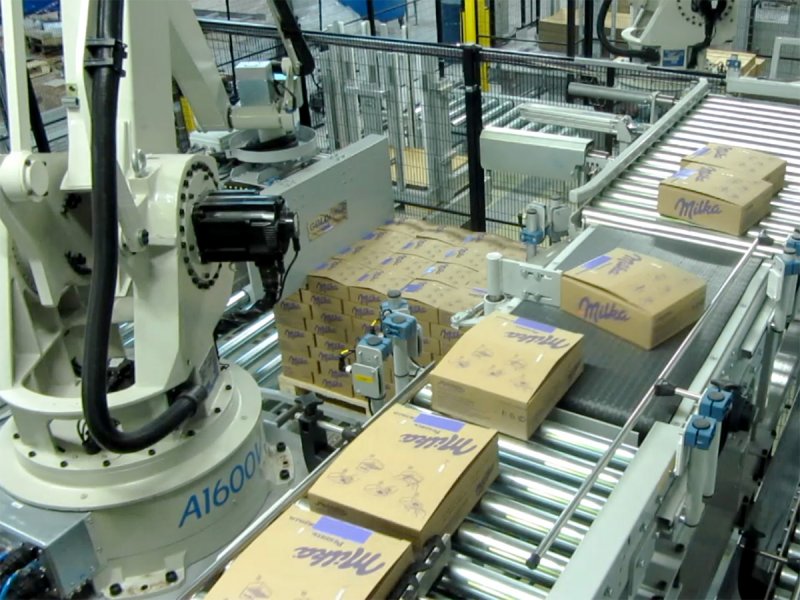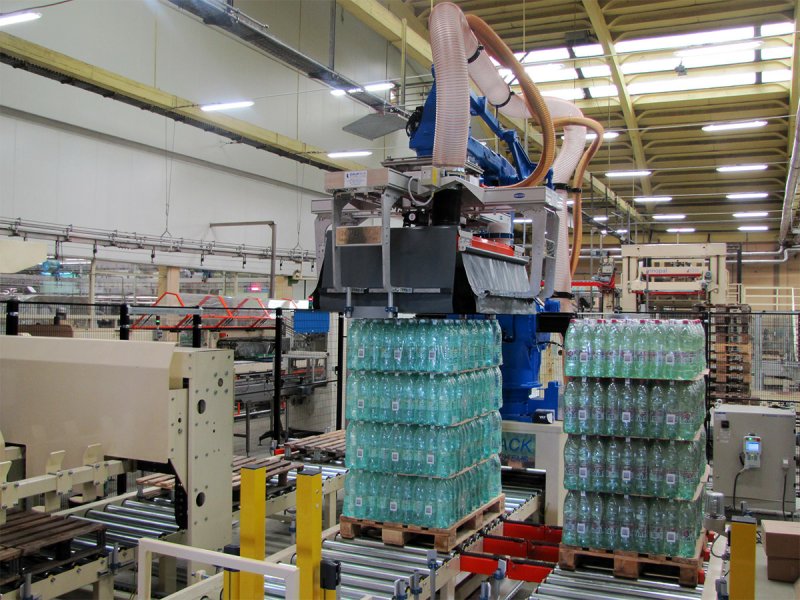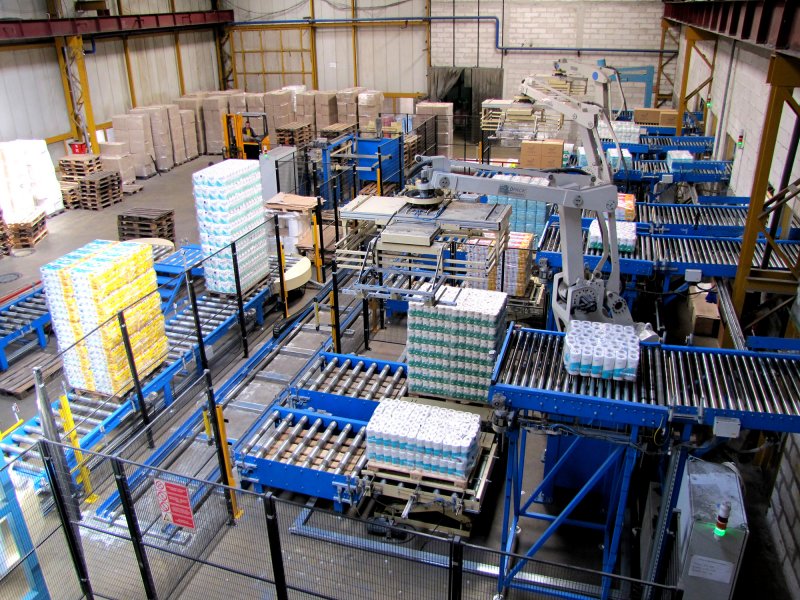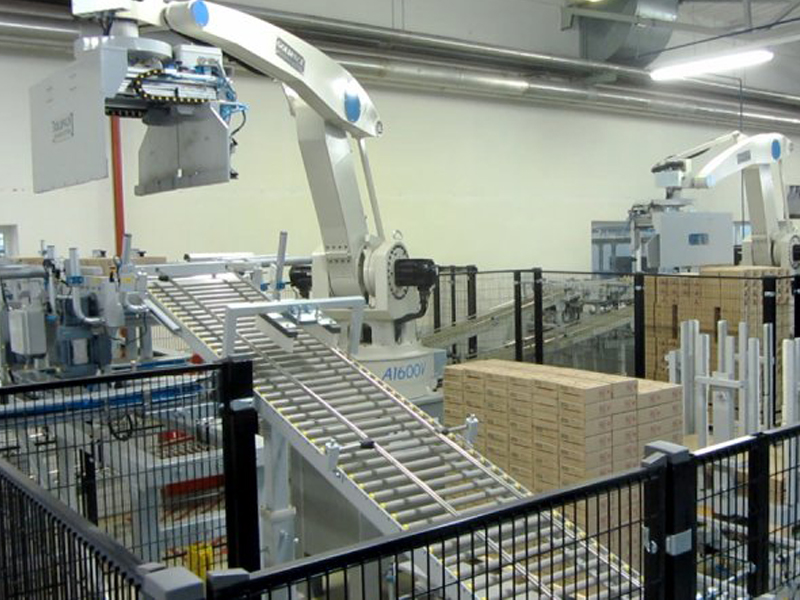 Our depalletizers allow your company to save time and money by efficiently unloading products at your facility. We can configure Interpak depalletizers to meet your onsite needs like integrating the system into another step in your packaging process.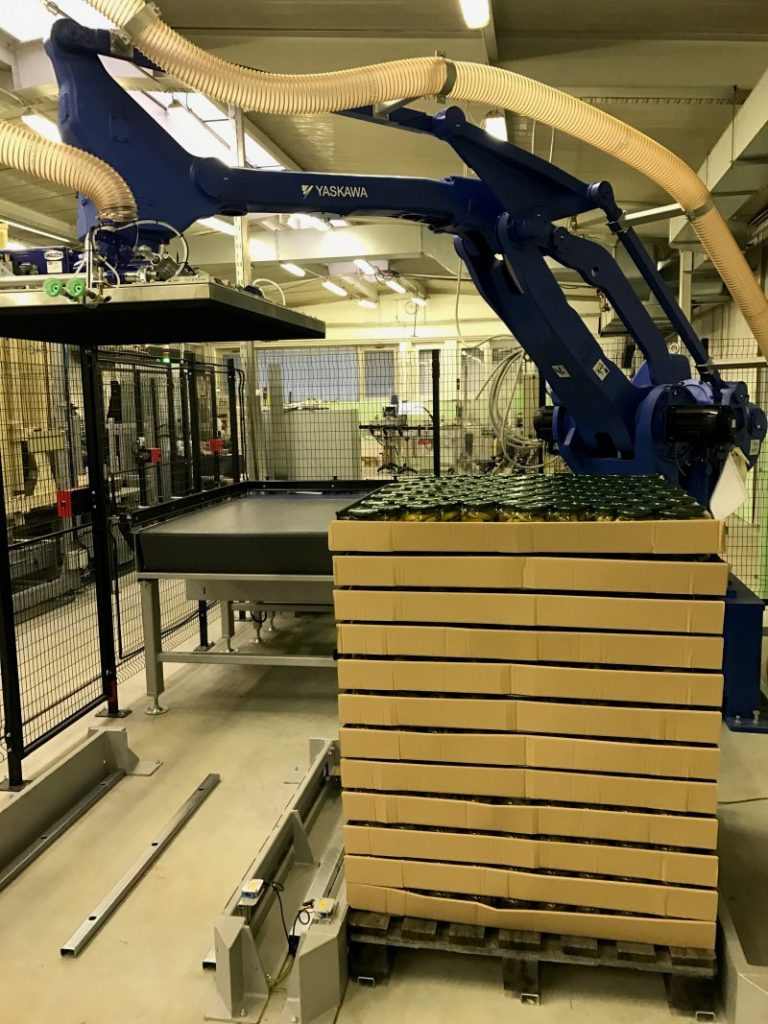 PALLET WRAPPING/STRETCHING
We know transporting your products securely can be a concern, which is why we offer reliable options for pallet wrapping and stretching. Our team will work with you to provide a solution to help safely transport your goods and streamline your operations.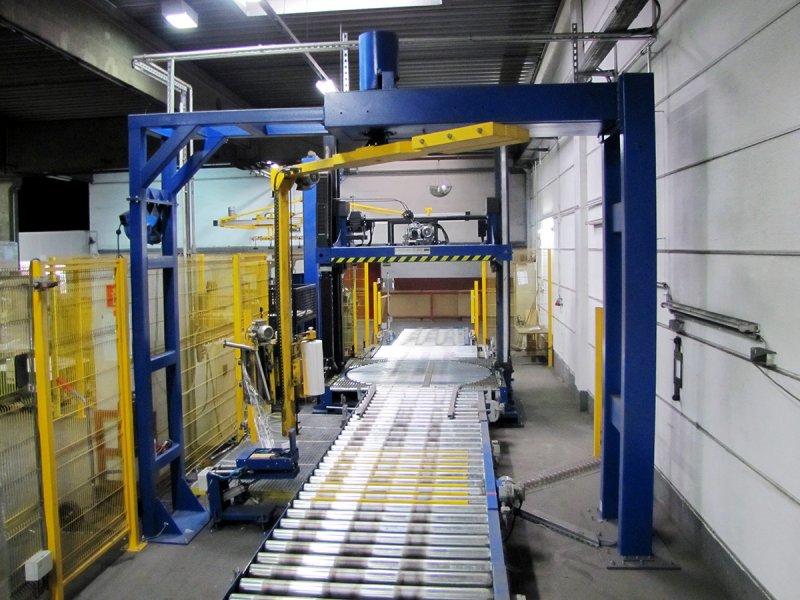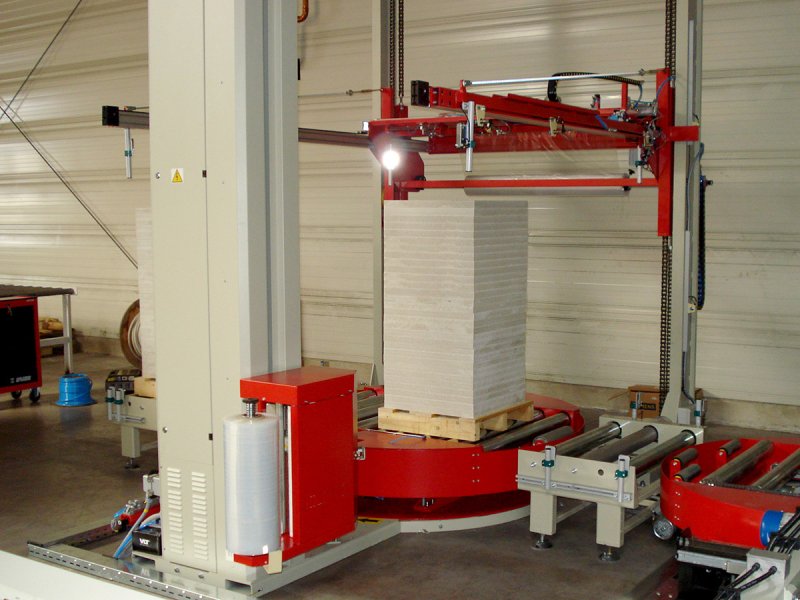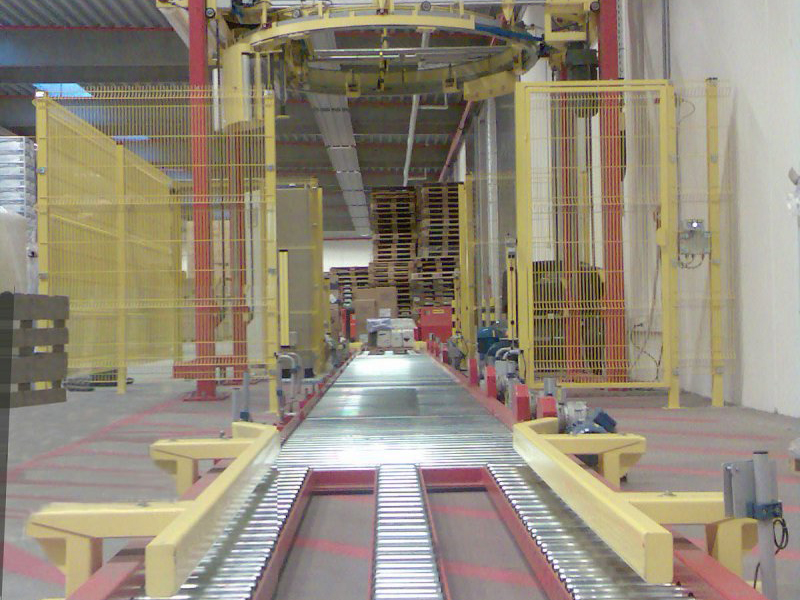 Once your products are packed onto pallets, it's important to have a quality system in place to transport your goods to your customer. We partner with Goldpack in Maribor, Slovenia, to bring you machines from the leading manufacturer of palletizing technologies. This allows Interpak to provide you with a range of pallet transport systems capable of handling all types of materials.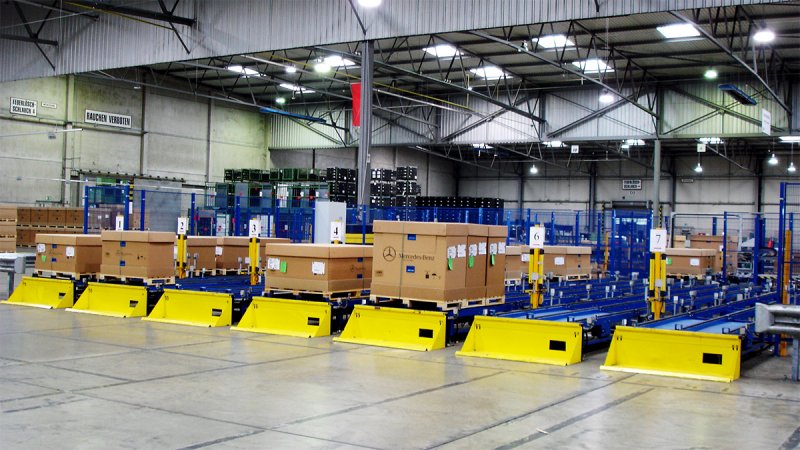 LET US DESIGN YOUR PALLETIZING SYSTEM
Our experienced team can work with you to create a custom concept and engineer the best palletizing system for your needs. By using a simulation of your facility and planning the layout, we design a system to meet your specifications. Our complete approach also addresses delivery, assembly, startup, training and service.
Contact us today to get started on a palletizing solution!